Circus
A Matter of Time
TeaTime Company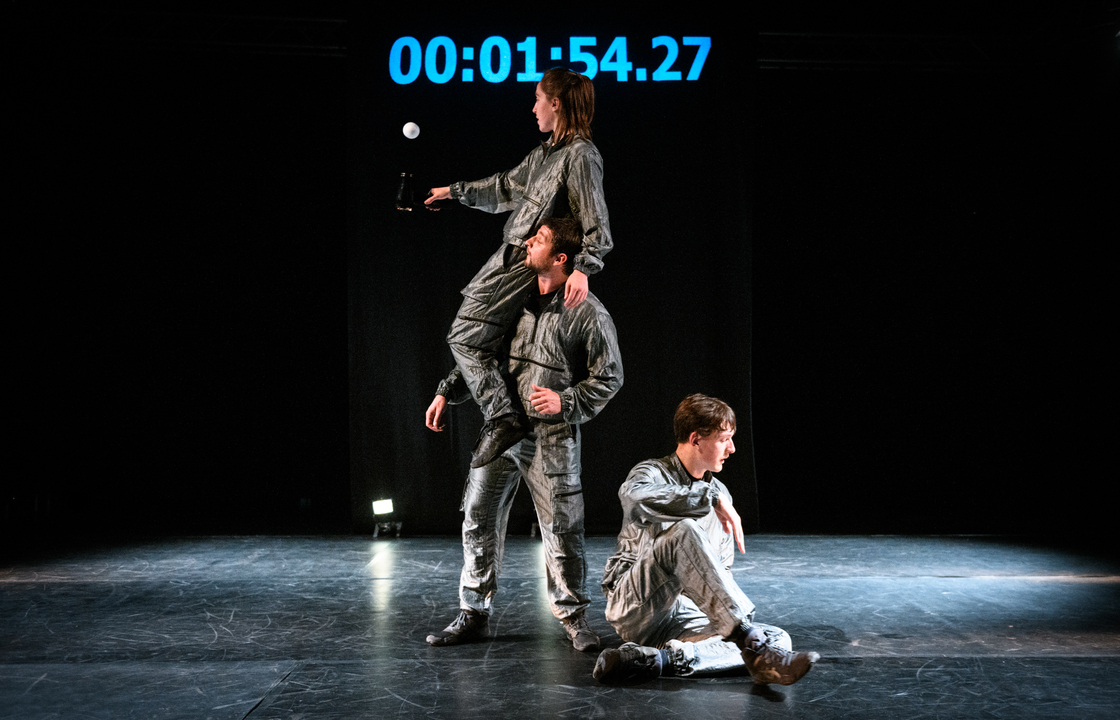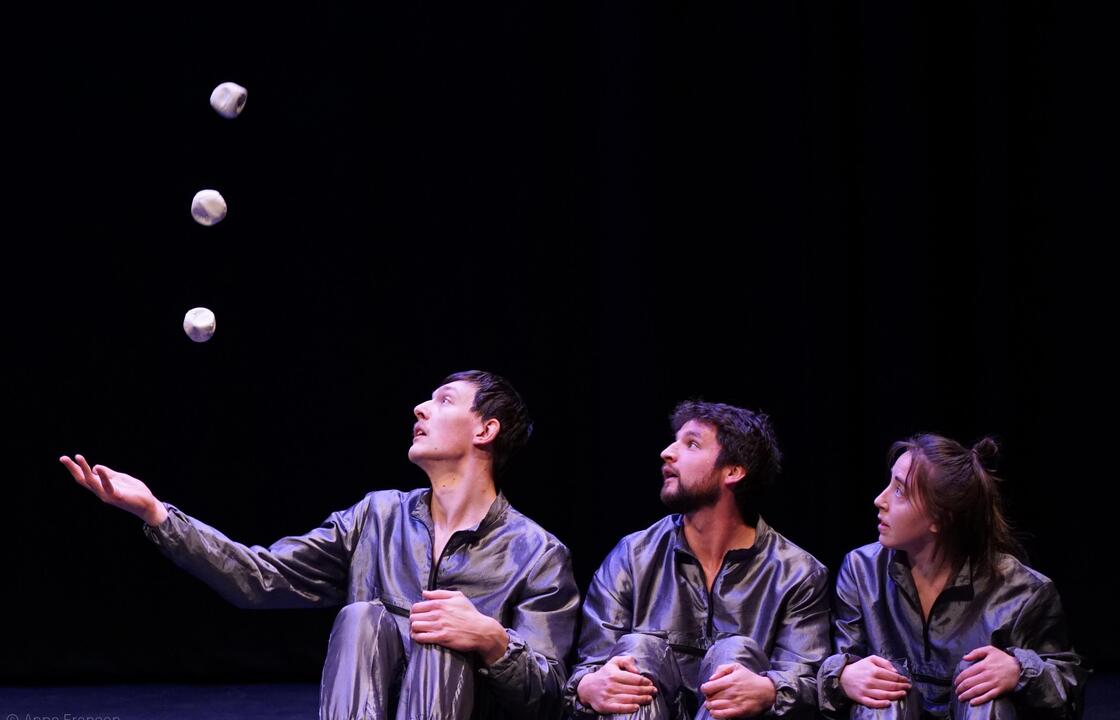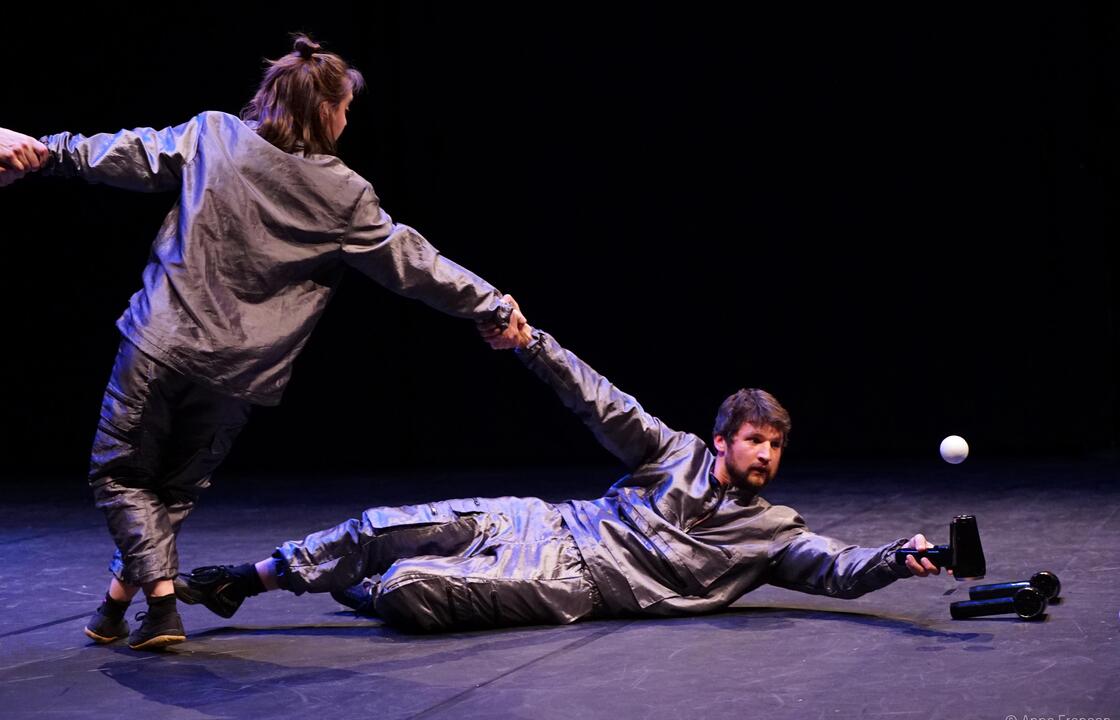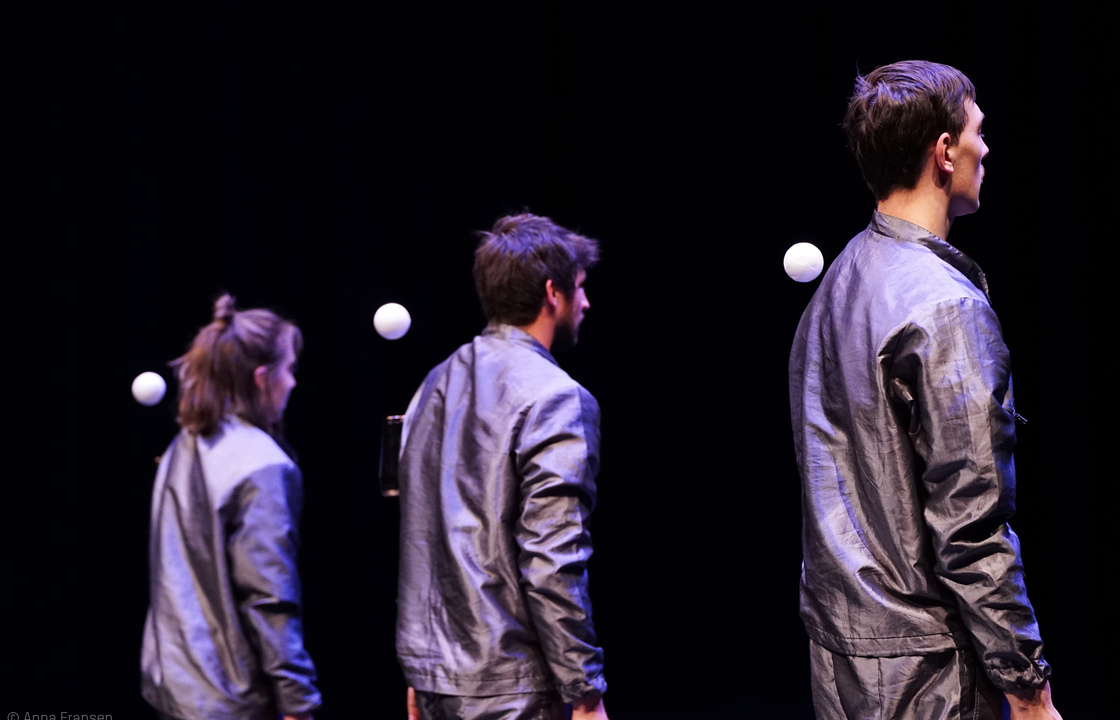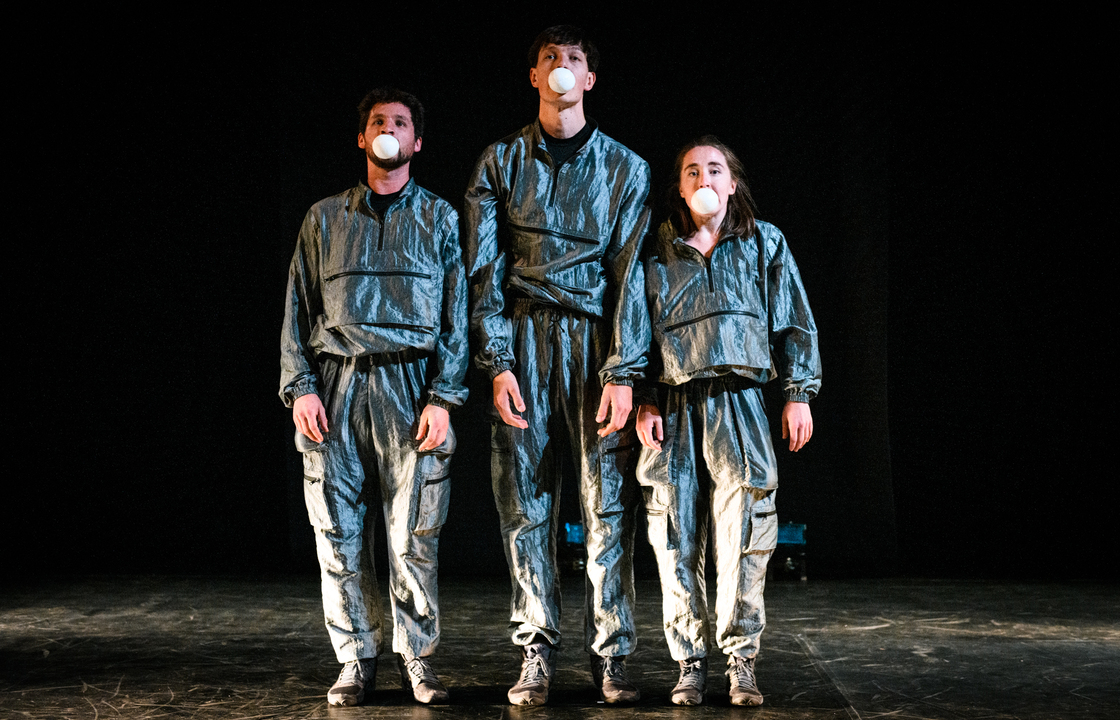 circus
language no problem
dans

Regulier: € 18.50
CJP / Stadspas / Student / 65+ : € 16.50
Vrijkaart: € 0.00
Zaal
Circus
A Matter of Time
TeaTime Company
Newton, eat your heart out!
**For English see below**
In A Matter of Time focust circus- en dansgezelschap TeaTime Company op tijd en zwaartekracht. Ze dagen elkaar uit om de zwaartekracht te doorbreken, de tijd te buigen en het onmogelijke mogelijk te maken.
TeaTime Company bestaat uit drie uiteenlopende individuen, gespecialiseerd in drie verschillende disciplines: Chinese paal, dans en jongleren. Ze maken charmant en toegankelijk werk met complexe ideeën.
In A Matter of Time balanceren ze op de dunne lijn tussen succes en mislukking. Hoe ver kun je de regels buigen voordat ze breken? Ze tonen de relatie tussen circus en dans, jongleren en bewegen, lichamen en jongleerballen, het mogelijke en onmogelijke.
Duur: 50 min.
Productie: TeaTime Company
Performers: Hannah Rogerson, Bavo De Smedt, Pieter Visser
Concept & Choreografie: Piet Van Dycke i.s.m. de performers
Commissie: National Circus Festival of Ireland
Support: Arts Council of Ireland Funding Festivals, Panama Pictures, Festival Circolo, Plan Brabant
Fotografie: Anna Fransen, Jostijn Ligtvoet
In A Matter of Time, TeaTime Company focuses on time and gravity. They
challenge each other to break gravity, bend time and achieve the
impossible.
TeaTime Company consists of three diverse individuals, specialized in three
different disciplines: Chinese pole, dance and juggling. They make charming and accessible work with complex ideas.
In A Matter of Time they balance on the thin line between success and
failure. How far can you bend the rules before they break? They show the
relationship between circus and dance, juggling and moving, bodies and
juggling balls, the possible and the impossible.