Theater
Drag Therapy: How 2 Prepare 4 Love the Love of Your Life
Indie Nile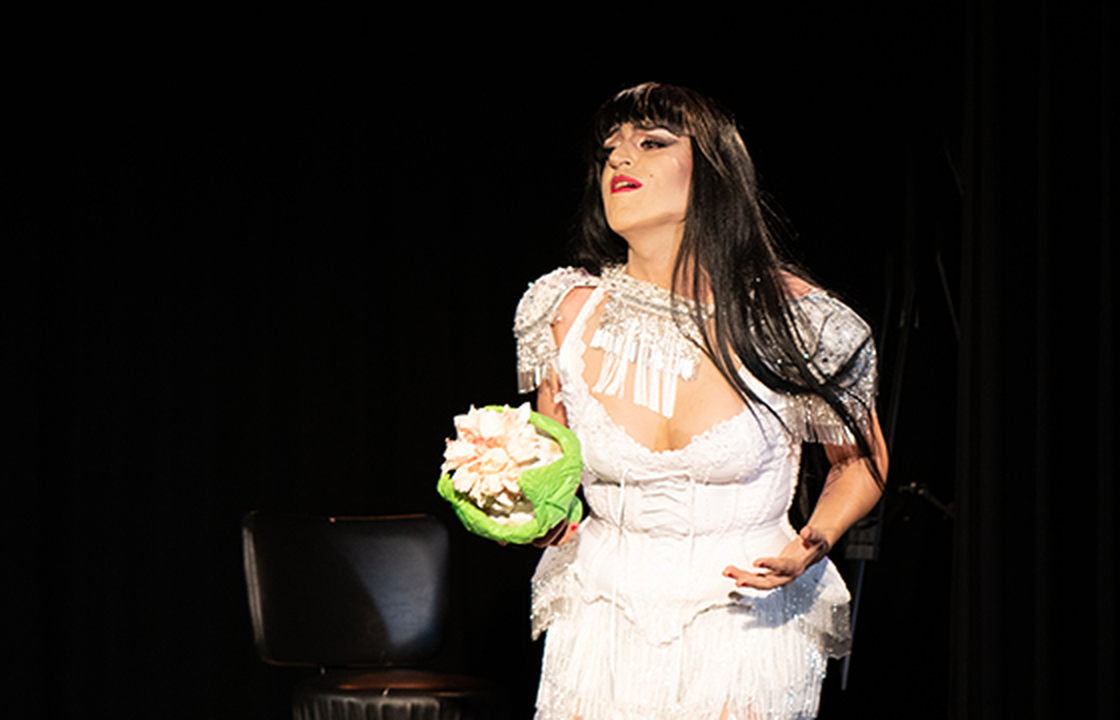 drag
performed in English
queer

Regulier: € 14.00
CJP / Stadspas / Student / 65+ : € 12.00
Zaal
Theater
Drag Therapy: How 2 Prepare 4 Love the Love of Your Life
Indie Nile
Bekroonde 'dragtherapie' theatershow. Winnaar top jury prijs @ Amsterdam Fringe Festival.
Is it possible to find the love of your live? And do dating-apps really work? What have we been doing wrong? Miss Indie Nile will explain it all. With some powerballads in the mix!
Miss Indie Nile speelt alle rollen zelf. Van therapeut tot patiënt en van Michael Bolton tot haar en zichzelf. 
Beleef dit fantastische en originele theaterstuk dat even grappig als aangrijpend is en ga als herboren en vol goede moed het nieuwe jaar in. 
Met na afloop als je dat wil een speciaal fotomoment van jou met Indie. En we gaan speeddaten met elkaar! Om wat we hebben geleerd meteen in de praktijk brengen. Met humor en een knipoog en veel zelfspot. 

Theaterkrant: "Indie Nile wint Fringe International Bursary Award voor therapiesessie in drag"
Duur: 45 minuten
Award winning "drag therapy" theater show. Winner of top jury prize @ Amsterdam Fringe Festival. Drag artist Indie Nile plays therapist & patient in a lipsync theater show that is part therapy session, part pop spectacle. By playing both people on the stage, Indie performs auto-therapy to heal his love wounds and invites you to look at your own. Prepare to hear your favorite 80s ballads in a fabulously original theater piece that is equally funny and poignant.