Theater
Porchetta Mission
Il Perielio & TeatroINGEGNERIA in collaborazione con Il Teatro La Baracca di Prato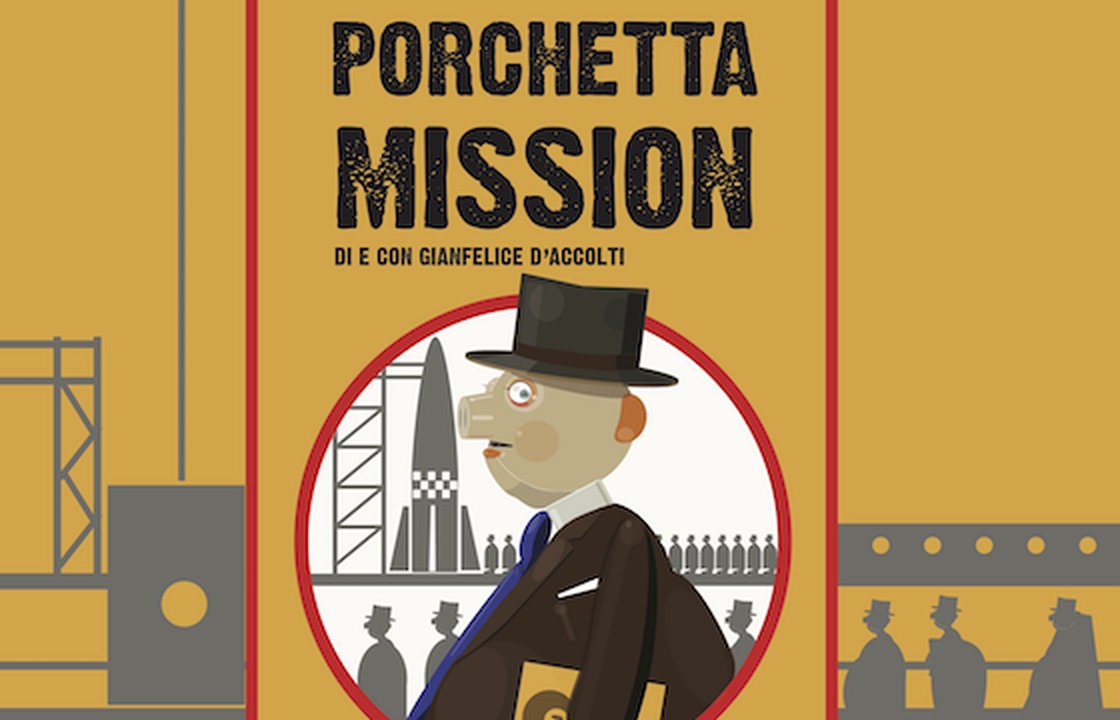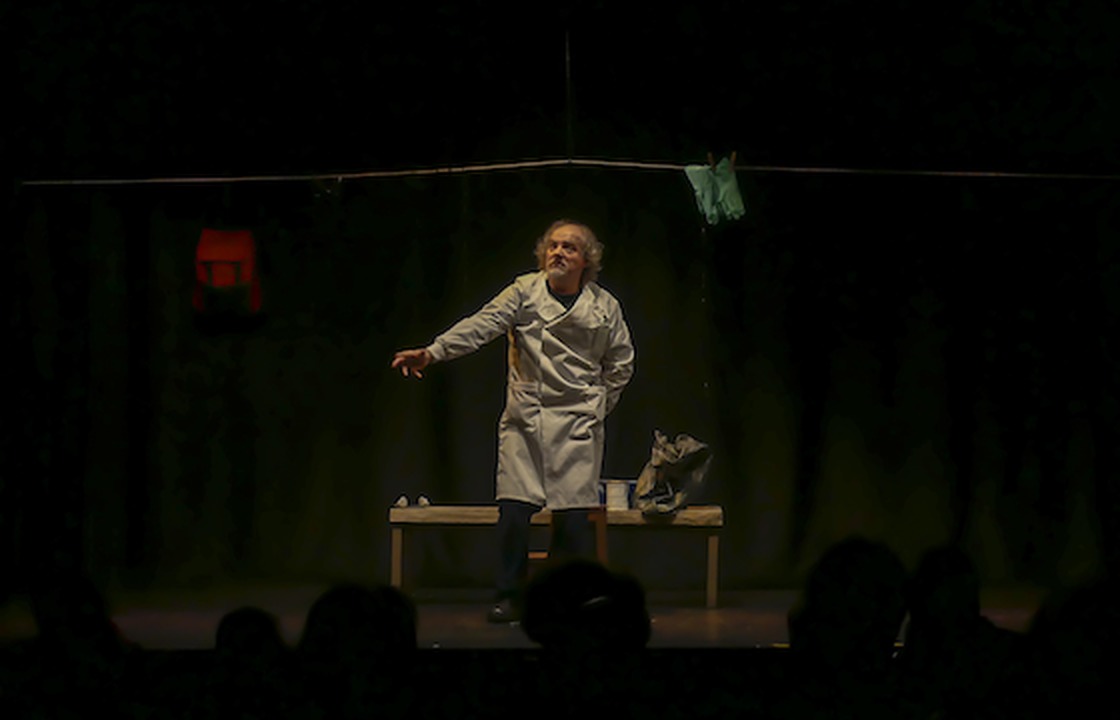 Theater
Porchetta Mission
Il Perielio & TeatroINGEGNERIA in collaborazione con Il Teatro La Baracca di Prato
Porchetta Mission è un'opera di Gianfelice D'Accolti
[Nederlands]
Porchetta Mission is een werk van en met Gianfelice D'Accolti.
Het is een ironische monoloog die vertelt over de reis naar een surrealistische bestemming, de asteroïde Porchetta. Onze toekomstige "komische ruimte" bestaat uit overheersing en kolonisatie: overheersing over de mens en kolonisatie van het universum. Wetenschap dient de macht met wetenschappers die beroofd zijn van hun creativiteit en maar wel werken voor geld, een luxe villa en een bijpassende auto.
Kortom, wetenschappers zijn tot slaaf gemaakt, maar rijk. Stelt u zich een reis voor naar uniformiteit, een toekomst van slavernij en depersonalisatie, een samenleving waarin we allemaal in dezelfde richting worden gedrukt, met zijn eindeloze politieke, sociale en economische monoloog.
[English]
Porchetta Mission is a work by and with Gianfelice D'Accolti.
It is an ironic monologue telling of the journey to a surreal destination, the asteroid Porchetta. Our future "comical-space" consists of domination and colonization: domination over man and colonization of the universe. Science serves power with scientists deprived of their creativity and pressed into service in exchange for money, a luxurious villa and a car to match.
In short, scientists are enslaved, but rich. Imagine a journey towards uniformity, a future of slavery and depersonalization, a society in which we will all be glued to the same bland channel, with its endless political, social and economic monologue.
[Italian]
Porchetta Mission e' un'opera di e con Gianfelice D'Accolti.
È un monologo in chiave ironica e surreale che racconta del viaggio verso una meta siderale, l'asteroide Porchetta. Il nostro futuro"spazio-comico" fatto di dominio e colonizzazione: dominio sull'uomo e colonizzazione dell'universo. Della scienza messa al servizio del potere; di scienziati ormai privati della loro creatività e messi sotto torchio in cambio di un pò di soldi e di una villa e di qualche macchina potente.
Insomma, scienziati schiavi, ma ricchi. Si immagina un viaggio verso l'uniformità, un destino futuro di schiavitù e spersonalizzazione. Di quando tutti vivremo, e non soltanto guarderemo uno stesso canale, un canale monologante per tutti, politico economico e sociale.
Concept, regie, tekst, dramaturgie: Gianfelice D'Accolti
Duur: 70 mins.