Beeldend theater
Pink Boots and an Alcoholic Sock Puppet
Harvey Cobb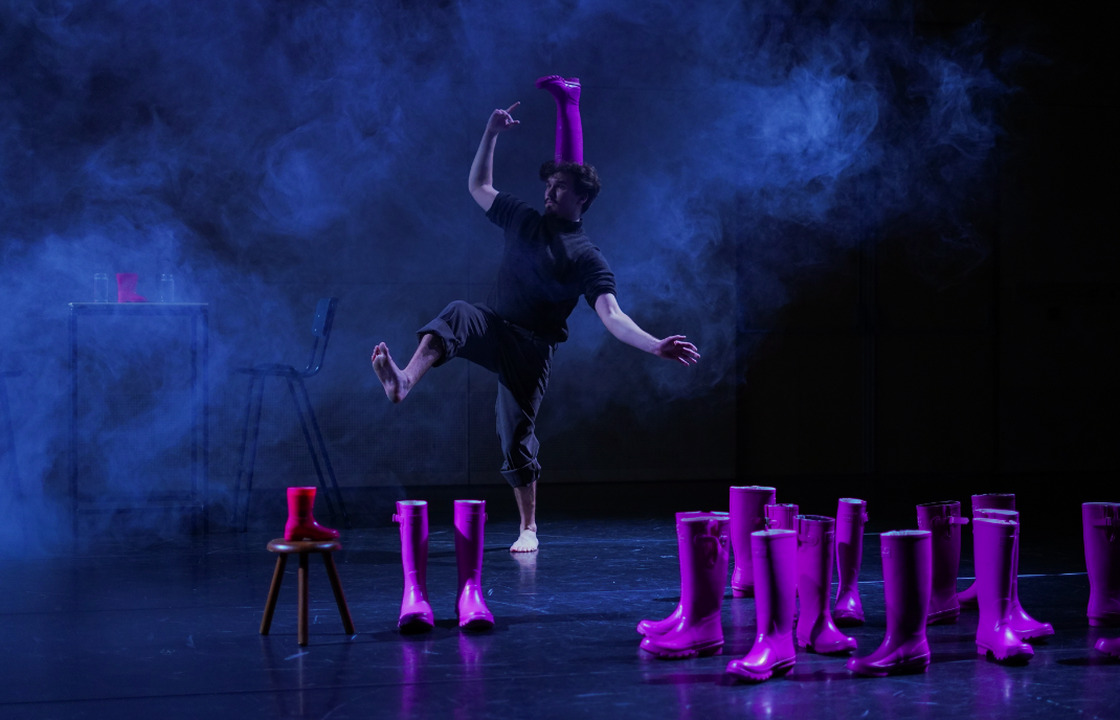 Regulier: € 15.00
Speciaal tarief CJP / Student / 65+: € 10.00
Zaal
Beeldend theater
Pink Boots and an Alcoholic Sock Puppet
Harvey Cobb
Harvey's signature blend of chaotic stand-up, vulnerable sincerity and ludicrous Pink Boot Juggling.
"Pink Boots and An Alcoholic Sock Puppet" is the first full length piece of Harvey Cobb (Winner of BNG Bank Circusprijs).  

A Circus Comedy show starring Pink Boots, Meltdowns, and a Tax Deductible Double Bass.

A circus, comedy, theatre show featuring Harvey's signature blend of silly stand-up, heartfelt sincerity and an abundance of Pink Boots.  
It will have you laughing, crying, and questioning whether everything is going terribly wrong or exactly to plan...
Pink Boots and an Alcoholic Sock Puppet: 
CONCEPT, TEKST & REGIE: Harvey Cobb